We are Bingwi Neyaashi Anishinaabek - Sand Point First Nation
An Ojibwa First Nation dedicated to serving our generations by creating a self-sustaining and healthy community for today and tomorrow.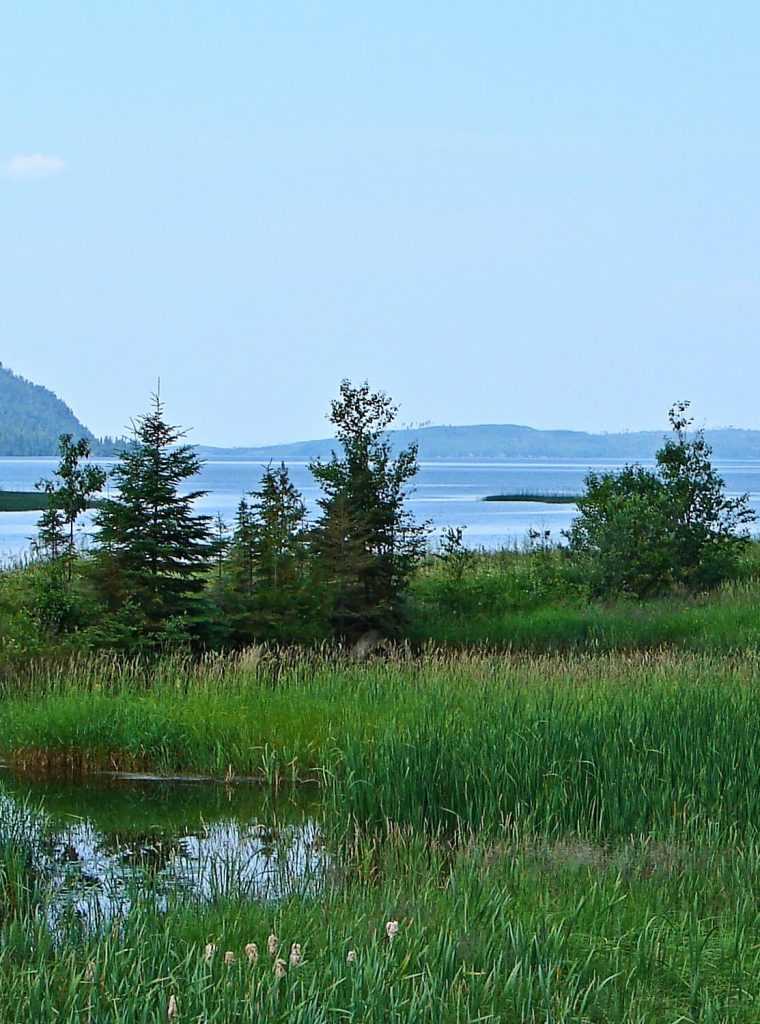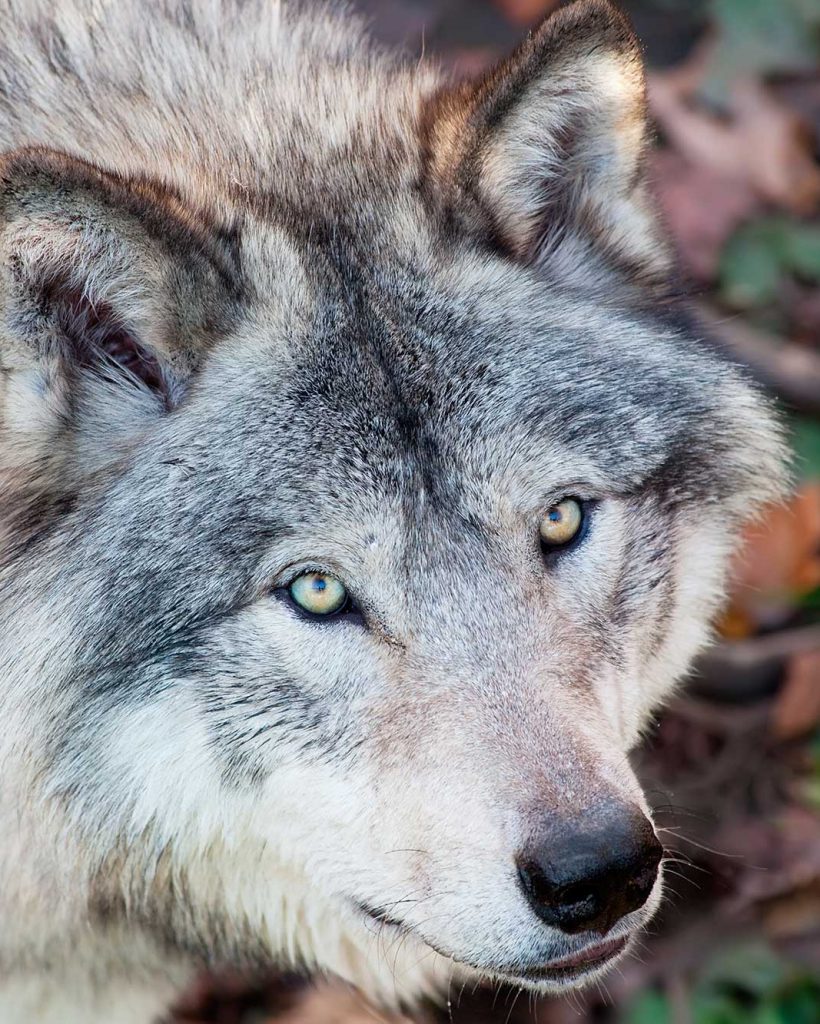 Bingwi Neyaashi Anishinaabek
The Values that lead BNA's Economic Development include:
We pro-actively seek out opportunities and are driven to achieve results
We will make sound, sustainable business and financial decisions so we can set our own path and support our people
We consider all perspectives and potential impacts in our decision making and provide equal opportunity to all
We learn from our experiences, the wisdom of our Elders and our mistakes to ensure we are always getting better as we move forward
We welcome and seek out opportunities to partner with our neighbours, local businesses, regional industry and government to achieve the best possible outcome
Bingwi Neyaashi Anishinaabek
Annual Community Forum | ONWA
Please join us for the TBUAS Annual Community Forum. We will be listening, learning and lunch-ing. If you need to get your COVID-19 Vaccine or boosters, the Mindimooyenh mobile van will be on site.
Lunch and bus tickets provided! Win Prizes! Seating is limited. All guests must register to attend.
REGISTER HERE: https://forms.office.com/r/nGnhf5qqNX
OR email mmcguire@onwa.ca
Apply by april 14th at 4:00PM (est)
Bingwi Neyaashi Anishinaabek (BNA), formally known as Sand Point First Nation, is a progressive, rapidly
growing community. We are seeking a Public Works Coordinator that will-work from the BNA reserve lands.
The Public Works Coordinator will be responsible for managing and coordinating all of the work and activities
occurring on the BNA lands. This position is accountable to the Director of Economic Development and will
work under their supervision.
Waste Management Open House Event
In partnership with Municipality of Greenstone, six First Nations hosted a Rights-Holder Information Session on March 20, 2023 for off-reserve members to learn about the Waste Management Environmental Assessment (EA) currently underway.
Check out the full article linked below, including footage from the event.
Join BNA's Housing Committee!
Apply by april 14th at noon (est)
Please email filled out Application forms to Chris Tait. If you prefer a paper copy, you can pick up additional printed sets at the Satellite Office 292 S. Court St Thunder Bay or contact: Chris Tait, Housing Administrator (807) 623-2724 ext. 217 ctait@bnafn.ca
Transport Accident Proves the Importance of the Beardmore EMS
During the early hours of Friday, March 17th, a transport veered off the road and struck two homes in Beardmore. One of the homes belonged to an Elder from Bingwi Neyaashi Anishinaabek and his wife, who were both home and asleep during the incident. Thankfully, no one was injured.
Without the EMS in Beardmore, incidents like this could lead to major injury or fatality. We are strongly advocating that the Beardmore EMS does not close. Without EMS, the time to get to these incidents are longer, in which ambulance response times are independently associated with defibrillation and survival.
Bingwi Neyaashi Anishinaabek and our neighbouring Indigenous and non-Indigenous communities are strongly urging the Minister of Health to step in and solve this EMS issue. We need to ensure that our members can feel safe knowing there is an ambulance that can come without delay when emergency services are called.
We are so very thankful no one was injured in this incident, but we still urge everyone to support the Saving Beardmore Ambulance initiative as it is a life-saving service, and we hope the ministry will reconsider the removal of the EMS in Beardmore.
Chief Paul Gladu, Bingwi Neyaashi Anishinaabek.
pgladu@bnafn.ca
1 (807) 630-6450
Nokiiwin Elders Gathering
Nokiiwin will be holding a gathering for Nokiiwin Elders March 29 & 30 from 8am to 3:30pm at the South Neebing Community Centre. It is intended to be a time of sharing and ceremony, not workshops and training. They will be holding circles on various topics and the wisdom shared by the elders will inform Nokiiwin programs going forward. They are also planning recreation including Bingo. Accommodation and travel will be covered as required for all Elders from Nokiiwin communities. Elders will receive honorariums.
Limited Services During Training Week!
During the week of March 27th to March 31st, many of our staff members at Family Well-Being, the Administrative Office, and EarlyON may be away from their desk attending a Staff Training Week. We will be checking our emails and phones and getting back to any urgent messages during this time.
Community Notice: MacDiarmid Landfill Closure
The MacDairmid Landfill will no longer be operational as of March 31, 2023.
For questions or concerns, please contact the Lands and Environmental Coordinator, Jessica Hubbard, at jhubbard@bnafn.ca
Norval Morrisseau "Copper Thunderbird"
After a years-long investigation, the Thunder Bay Police and the OPP have announced the seizure of more than 1,000 alleged fraudulent paintings, prints, and other artworks declared to be Norval Morrisseau's. The three main groups involved in this case have been producing fraudulent artwork from as early as 1996, being sold from Thunder Bay to around the world.
Norval Morrisseau was a respected and valued member of Bingwi Neyaashi Anishinaabek.  Our community has been deeply troubled by the proliferation of fake paintings that have hurt the legacy of one of Canada's most important artists. We are relieved to see the individuals responsible are being held accountable for the damages to his reputation.  We hope that with these arrests made, this difficult chapter is now coming to a close so that we can begin to focus on the great contributions Norval Morrisseau has made through his ground-breaking artwork.  The use of storytelling was an integral part of his paintings.  Through Norval's storytelling, he was able to share the history and culture of the Anishinaabe peoples of Northern Ontario.
For more information, please contact communications@bnafn.ca.
Miigwetch to all who were able to come out to our annual Ice Fishing Event this weekend on the land! It was a great time with amazing food (made by Shelly!), good weather, warm fire, and great people. If you wish to share any of your own photo/video please add them to the form below or email
jalfieri@bnafn.ca.
Any photos shared may be included in future newsletters, on the website, or in BNA postings.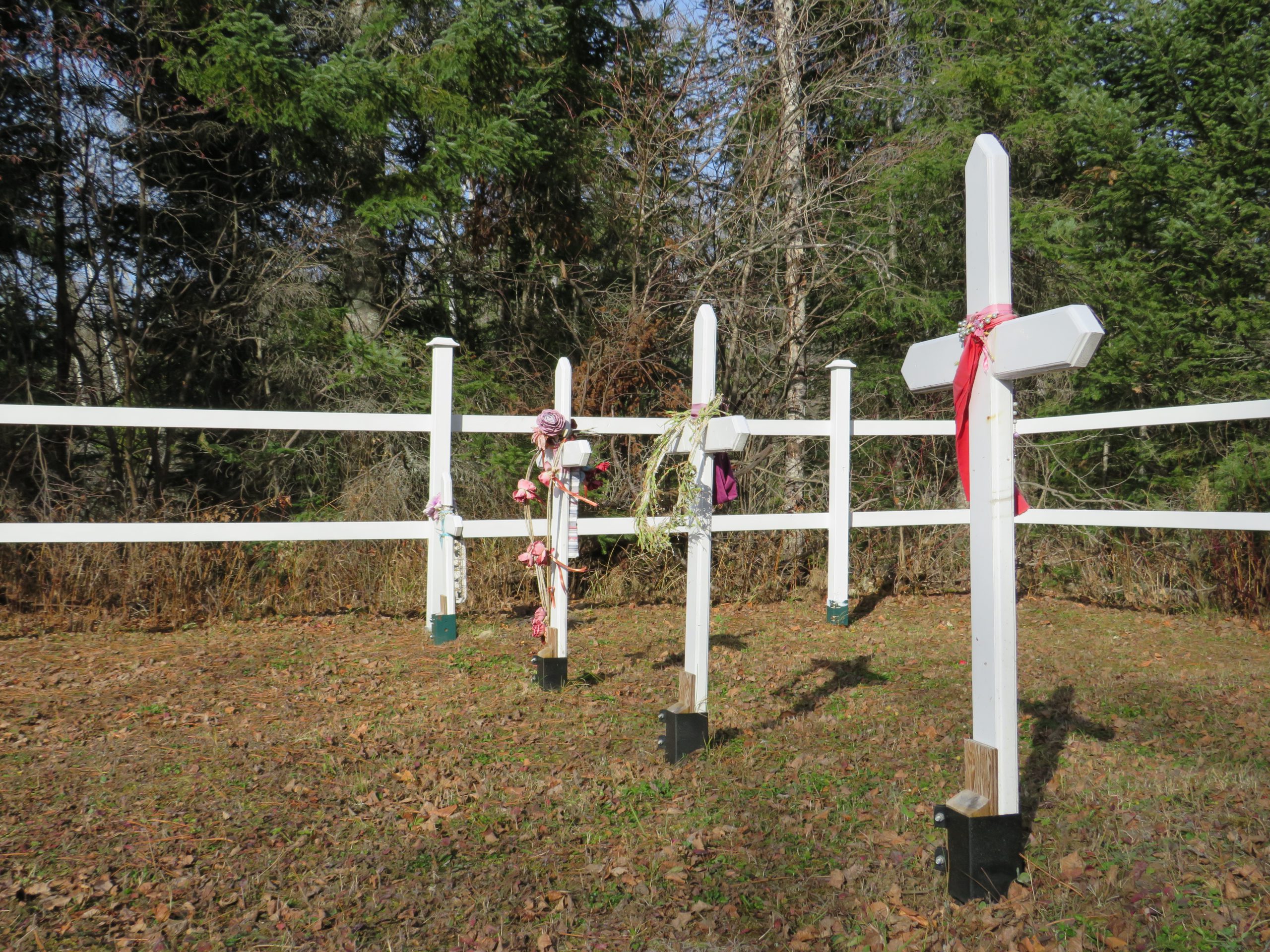 Bingwi Neyaashi Anishinaabek is in the process of creating a Cemetery Policy. We seek input from our membership and invite you all to complete the survey listed below. Your input will help BNA' s Administration team better understand what should be included in BNA's Cemetery Policy. Once you have completed this survey, return it to Louise for her to enter your name into a draw for a chance to win a $250 VISA.
The deadline to have this survey returned is: Friday March 31, 2023 to lesquega@bnafn.ca or by mail to:
Bingwi Neyaashi Anishinaabek
Attn: Louise Esquega
292 Court Street South
Thunder Bay, ON P7B 6C6
Once BNA has completed the draft Cemetery Policy, it will go to the Chief and Council for final review and then it will be presented to the membership. If you have any questions regarding BNA's draft Cemetery Policy, feel free to email lesquega@bnafn.ca
TC energy is offering scholarships to students in 3 different categories including:
STEM Scholarship
In support of students who are studying science, engineering, technology or math academic disciplines related to our industry and can demonstrate a strong commitment to their community through volunteerism, leadership or other community involvement.
Indigenous Legacy
In support of Indigenous students (First Nation, Métis, Inuit or Non-Status) pursuing any full-time, post-secondary program at a registered education institute.
Trades
In support of students who are enrolled in a qualifying trades program at a registered education institute. This includes, but is not limited to, mechanical, electrical, instrumentation, welding, or pipe fitting
Outland Youth Employment Program
Six weeks of land-based on the job education, training, and work experience from July to August. A remote camp experience with semi private male and female accommodations; on-site chef; 3 meals and snacks provided; bi-weekly pay schedule; and free time after work: workout spaces, volleyball, swimming, canoeing, ect. Indigenous youth ages 16 to 19 who are eligible to work in Canada and have a Social Insurance Number. Apply starting January 1st by email
OYEP@dexterra.com
or visit
www.OYEP.ca!
No experience necessary to apply.
Home and Community Care Worker
As part of the BNA Health department, the HCCW reports to the Director of Social Services, with overall accountability to Chief and Council. The HCCW will collaborate as a member of the BNA Family Well-Being team in the planning and implementation of a variety of community activities to promote physical, mental, emotional, and spiritual wellness. Ability to provide flexible and competent creative team approaches to health services and program delivery of health administration and promotion at the First Nation Community level will be considered an asset.
Indigenous Scholarship Program
Gluckstein Personal Injury Lawyers are offering a scholarship program for secondary students to assist with payment of post-secondary education in the amount of $1000! Please apply by March 24, 2023 by submitting all of the necessary documents outlined in the eligibility section to
andrews@gluckstein.com
STARTER COMPANY PLUS GRANT PROGRAM
If you're an entrepreneur in Thunder Bay or Northwestern Ontario looking to start up, expand or buy an existing business, apply for the Starter Company Plus program.
How It Works
The Starter Company Plus program provides training sessions on important business topics. During the training delivery, program participants will work with the Program Coordinator to complete a business plan and financial projections for their start up, business purchase, or expansion.
Upon completion of a business plan, participants may apply for a grant of up to $5,000. A grant committee will evaluate and provide feedback to the participants while deciding who receives funding. Grant recipients also receive a three month mentorship as part of the program.
BNA Family Well-Being's Summer Camps are happening July to August! Our Family Camp will be from July 17 to 21st, with Youth Camp from July 31 to August 4th!! For any questions, please email Brenda at
bdulude@bnafn.ca.
Research Coordinator Intern | OFNEDA
OFNEDA is seeking an Indigenous Research Coordinator Intern for a year long contact job. This position is meant to lead to permanent full-time employment after the initial internship. This will be a remote position that will require strong internet access.
Superior Propane Job Opportunity
Superior Propane is looking for two (2) Indigenous & Community Relations Advisors who will support our
Indigenous Relations Strategy. These positions are fundamental in fostering strategic partnerships and
relations with Indigenous communities and businesses to grow Superior's business while building employment
opportunities and introducing heat and energy solutions that support environmental sustainability.
Good Food Boxes will be available on the 3rd Wednesday of every month. Recipients must sign up for corresponding programing by the 2nd Monday of each month. Each box contains fresh fruits, garden vegetables, and fresh herbs.
Good Food Box will require the following
information:

Number of children, adults, and seniors in the
household
Contact information (phone/email)

To:
Ashley Stevenson at astevenson@bnafn.ca
BNA Christmas Party Photos
Find your Christmas Party photos here! To download, you will require a pin, this can be found on our members only Facebook or by emailing communications@bnafn.ca asking for the pin! Please only email if you are a BNA member!
Important Warning: there is an increase in overdoses due to lethal levels of "Royal Blue Dope" (Fentanyl) in street drugs.
Please remember if you or a friend are using drugs to always have a sober companion, carry naloxone, and call 911 if you see any signs of an overdose.
On October 13th, Patty Hajdu visited us at our Papasay Sawmill. Art Gladu, Chief Paul Gladu, Councillor Tracy Gibson, Elder Marcel, and Jordan Hatton were able to give her a tour of our facility and showcase our operation. After a smudging ceremony and an opening prayer from Elder Marcel, we could begin an announcement where FedNor invested $1.7 million to expand our Papasay Sawmill!
Visit From National Chief RoseAnne Archibald
Miigwetch National Chief RoseAnne Archibald for visiting Bingwi Neyaashi Anishinaabek on October 3rd, 2022!
We were able to give her a tour of our land and showcase the beauty of BNA. What a surprise to us all Chief Roseanne also visited our Satellite office in Thunder Bay the next day and was able to meet Chief & Council again, tour our office, and meet our staff members. Guh waabuhmiigo minnowa (We will see you again) !